3,261
2019-12-29 | Time to read: 8 minutes

Author: Dmitry Aniskov

Since early 2019, to optimize the processes, I began looking for an alternative to my PBN and outreach and tested all the most famous in the market:
1. Niche edits / Curated links.
2. Forum links / Crowd marketing.
3. Renting and buying PBN links.
I came across services upon the recommendation on forums, Facebook or in chat rooms.
Note: this article does not address outreach; this is a topic for a separate and more extensive article.
Total spendings ~$9,000

Below is a small report of those links I managed to get – the median of parameters
Evaluating the Seller
For a 100% correct evaluation, you should test each seller on different domains, wait for many months and do not mix links.
It is impossible for real projects, so the evaluation is more an inner sense and observations:
1. Very poor quality – all bad (performance, text, result, survivability).
2. Poor quality – almost everything is bad, it is very difficult to find pros.
3. Average quality – prerequisites for growth, but no clear growth.
4. Good quality – minimal growth on a new document.
5. Excellent quality – good growth on a new document.
Niche edits / Curated links
Spent: 2.974$
Not indexed: 5%
Deleted: 7%
Domains provide good performance, nice websites and few links from articles, but isolated documents show no growth.

Sellers did not mix on the document
Slight growth when mixed with other links:

Links mixed
It is not clear whether it works in the aggregate or does not work at all, or the competition is high and lack of Link juice transfered from an internal document without external links.
Rating: 3/5
Spent: 2.000$
Not indexed: 16%
Deleted: 9%

No growth on an isolated document
Mixing links sometimes provides growth
Low domain quality: some are hacked, many outgoing, often deleted. Sometimes worked in aggregate, but more often it didn't work at all.
For the sake of justice, everything is replaced very quickly, but it's preferred to set and forget, with no weekly control.
Rating: 2/5
Forums
Spent: 1.710$
Not indexed: 20%
Depending on the order and the time of placement, 10-40% is not indexed. There are niches very difficult to place, and I do not order crowd marketing in them.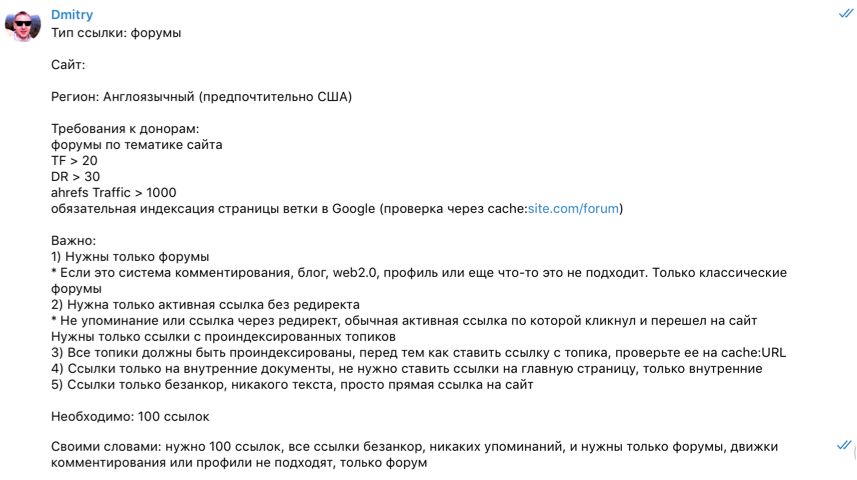 Small terms of reference for placing crowd marketing
I did not check, but I believe forums do not work separately. My crowd marketing task is to dilute links and maintain dynamics. Sometimes clickthroughs work which is also good.
Rating: 3/5
Renting and buying PBN links
SEO_Croder
Spent: 144$
Not indexed: 20%
PBNs are made very poorly, there are a lot of outgoing links and poor parameters:

Isolated document, no clear growth
I tried to insert links from such PBNs to my outreach to top it up, but the outreach visibility did not change in any way:

5 tier2 links to 1 outreach link, no increase in visibility
Domains are heavily 20% de-indexed, as the main link, and tier2 did not work
Rating: 1/5
No efficiency at all, but below is the first website that came up and hosted on these PBNs. I checked about 10 websites, 2-3 showed a slight growth, the rest without growth.

Rare growth on such PBNs, not my website
I mixed these links with other sellers, it showed no efficiency at all.
Rating: 2/5
Cheap tier2 links, here is an example of visibility of the outreach link I pumped up: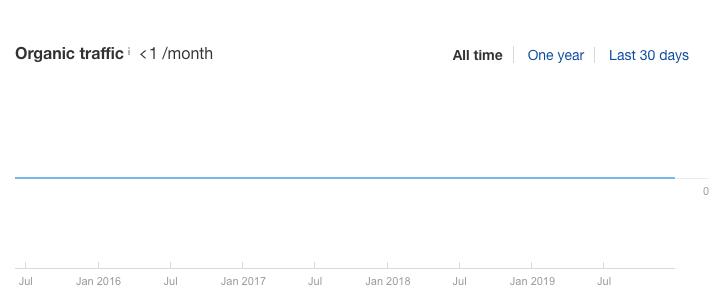 No tier1 link visibility growth
Low link quality, but the price is very low as well. Expected poor quality.
Rating: 1/5
PBNs are not searched for by unique anchors. After the order, they provide one link, not showing the rest. Here is an example of what the test link looks like:

Even the test link has died, the rest are not searched for by anchor
Rating: 1/5
They do not show domains, it is impossible to do some kind of analysis. I made three unique anchors that cannot found anywhere, and there are no such documents on Google upon accurate search.
I made a Medium document, waited for indexation and then inserted 6 links. The document did not start ranking:

The document is not ranking, links did not pull it into the main index
Rating: 1/5
They do not show domains, it is impossible to do some kind of analysis. Link depth is not enough to pull a document out of supplemental search results.
They do not show domains, it is impossible to do some kind of analysis. No growth.
Rating: 1/5
They do not show domains, it is impossible to do some kind of analysis. No growth.
Rating: 1/5
I bought 5 links within a month and the links did not mix.
I thought that such a price and a link from the main page would provide a very strong growth, but the request even crashed out for a while.

from September 21 to October 21, I had 5 links from the main pages
They do not show domains, it is impossible to do some kind of analysis. Negative performance followed by the return.
Rating: 1/5
Rank Club is a former service of Mat Digiti, they rent PBN links.
Benefits of rented PBNs:
A small number of outgoing links (7-15).
Links come from main pages, not empty nested pages.
PBNs constantly bring money, so they are being watched.
If you buy "eternal" PBN link, its "eternity" stops when the domain ceases to be profitable to the net owner.

4 months of waiting
I tested these PBNs several times, waited 1-2 months and deleted links when I did not see the result.
Now I decided to wait more and got a little growth, but in addition to the links, more work was done on the website; the cause of growth is not clear.
The link cost is not commensurate with the growth rate.
Rating: 3/5
Conclusions
Niche Edits does not work separately – triggers when more links are brought in.
It is necessary to monitor all links – they do not make replacements themselves, you have to request for each problematic link.
It is necessary to control outgoing links – 15-20 other links often appear in the article.
I spend a lot on forums – it may be easier to find 2-3 people and hire them for a full day.
The main problem of forums is –their indexability. You have to constantly push them into indexing services.
You shall forget that you can buy a working PBN link – everything that is sold does not work (earn) for me.
PBN renting conditionally works, but it is so expensive and long that it is cheaper to maintain PBN yourself.
There is no magic pill, get out of here
Written by: Dmitry Aniskov, Local SEO | Lead Generation
You must be logged to leave a comment.