120
2023-11-20 | Time to read: 2 minutes

Author: Simagin Andrey
Hello everyone! Today we are glad to offer you discount promo codes for the purchasing the SiteAnalyzer program on Black Friday available from November 20 to 26, 2023.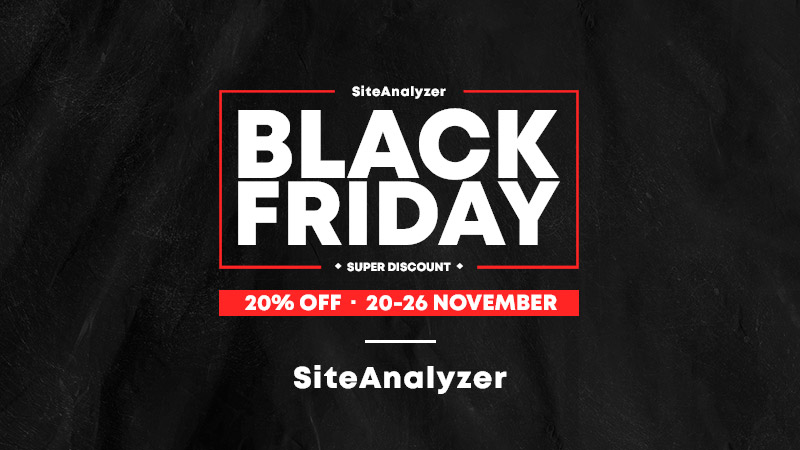 Getting a 20% discount on SiteAnalyzer is easy!
Register on the website.
Go to your personal account to section the «Tariff».
Select the paid plan.
Then chose the required number of licenses and enter the promo code «saBlackFriday2023» and get a 20% discount.
You will receive a license key in your personal account that you need to enter into the program after payment.
That's it!
Terms of promо
The promotion is valid from November 20 to 26 from 00:00 to 23:59 London time.
That's all for now, stay with us!
Vote for us on Product Hunt!
News about last versions:
You must be logged to leave a comment.