BulkPageSpeed is designed for bulk check of page load speed with Google PageSpeed Insights API.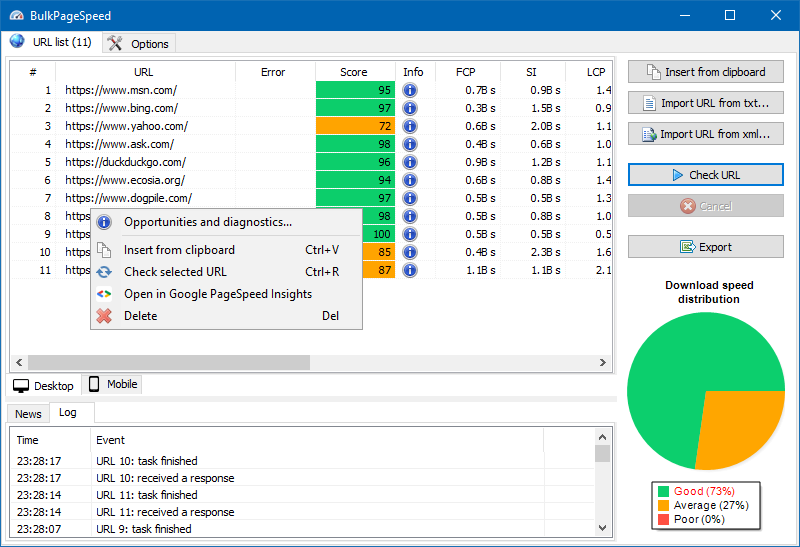 Settings and API Key
Extended information about optimization errors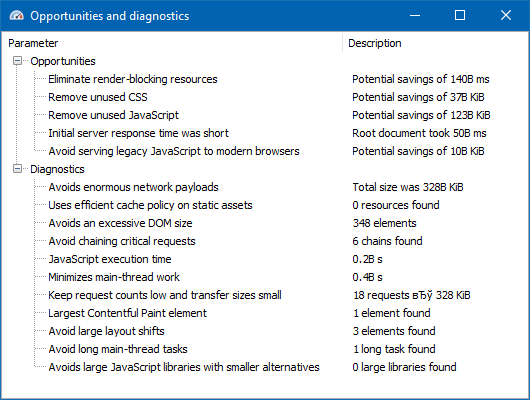 Terms of use: Freeware
Key Features
Check as many URLs as you need
Identify the key performance metrics of a page: FCP, SI, LCP, TTI, TBT, CLS
Estimate the average page load speed for Mobile and Desktop versions of a website
Import URL lists from the clipboard, text file or Sitemap.xml
Get detailed information about the site optimization errors
Export reports to Excel (CSV format)
Differences From Analogues
Multithreading and quick URL check
Portable format (works without installation from any internal or external storage drive)
Freeware
Please consider donating if you like this project. We have put a lot of efforts into this project and donations help to justify it.
Donate in Bitcoin to the following address:

32W7iqYexbQhbqsinhvGNuo7HXBuvGvr11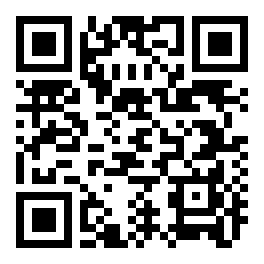 Thank You for Your support!
Version History
The BulkPageSpeed software is implemented in SiteAnalyzer as a separate module and will not be further developed in its current form. Read more...
Version 1.2 (build 16), 25.02.2021:
fixed incorrect work of the program with threads
the number of URL validation errors should be significantly less
Version 1.2 (build 15), 20.10.2020:
maximum delay between requests increased to 10,000 milliseconds
Version 1.2 (build 14), 07.10.2020:
the statistics of the checked URLs can be saved when importing new pages (see the Options tab)
duplicate pages can be automatically removed when importing URLs
the mouse cursor is changed to default during the page load speed check
Version 1.1 (build 13), 05.10.2020:
program settings are automatically saved now: API key, number of threads, the delay between requests
columns sorting added
the individual URLs can be rechecked now
the page load speed is displayed on the chart now
you can paste the URL from Clipboard or Sitemap.xml now
the tool offers detailed information about site optimization errors now
Version 1.0 (build 7), 28.09.2020:
the very first release
supports multithreaded URL check (up to 20 threads at once)
the app offers the key performance metrics of a page: FCP, SI, LCP, TTI, TBT, CLS
the page speed score has a specific color scheme
the selected URLs can be removed from the list
test results can be imported to Excel (CSV)

Minimum system requirements
– 1 GHz (recommended 3 GHz and more)
– 1 GB RAM (recommended 8 GB and more)
– Microsoft Windows 10/8/7/Vista/XP
– Internet
You must be logged to leave a comment.