2,810
2019-07-19 | Time to read: 5 minutes

Author: Simagin Andrey
In SiteAnalyzer 1.9.1 we optimized the speed of calculating the internal PageRank, and also tried to eliminate the accumulated bugs.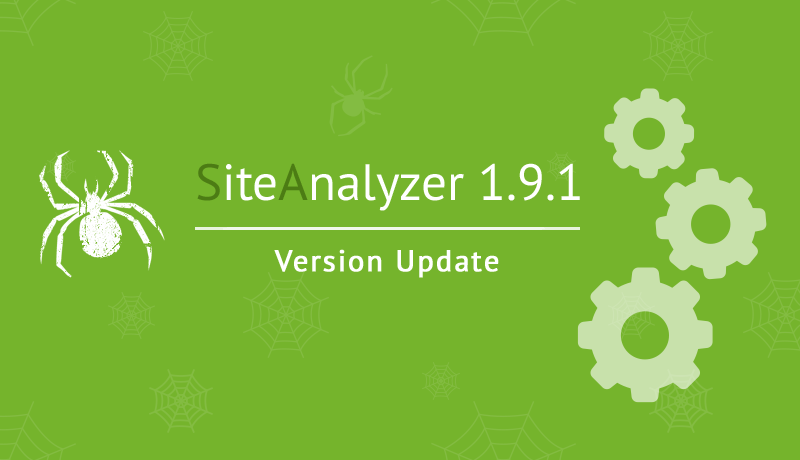 Key Changes
Accelerated the calculation of PageRank (now even for hundreds of thousands of pages the calculation of PageRank began to take a few seconds).
When calculating PageRank, weight transfer accounting for 301 redirects has been added.
Fixed bug with incorrect consideration of "robots.txt" rules.
Other changes
Fixed a bug in which files like CSS and JS got into the database if scanning was disabled in the program settings.
Fixed a bug where outgoing links from a previously processed page remained in the outgoing links of the page.
Fixed a bug where the default number of PageRank calculation iterations was not saved in the program settings.
Optimized statistics of displaying duplicate headers H1-H6 in the section "SEO Statistics".
Abolished stopping scanning when checking the BASE HREF tag, if they were not specified correctly.
Now, when the scanner is stopped due to a lack of RAM, the scan is paused and does not stop.
Fixed Access violation errors that periodically occur when closing the program.
Accelerated writing data to the database when scanning is stopped.
Accelerated removal of projects from the database.
Improved display of CANONICAL chains.
For the program to work correctly and the calculation of PageRank, it is necessary to rescan all projects.
Check for updates! :-)
You must be logged to leave a comment.